This is about collaborative learning in G2VET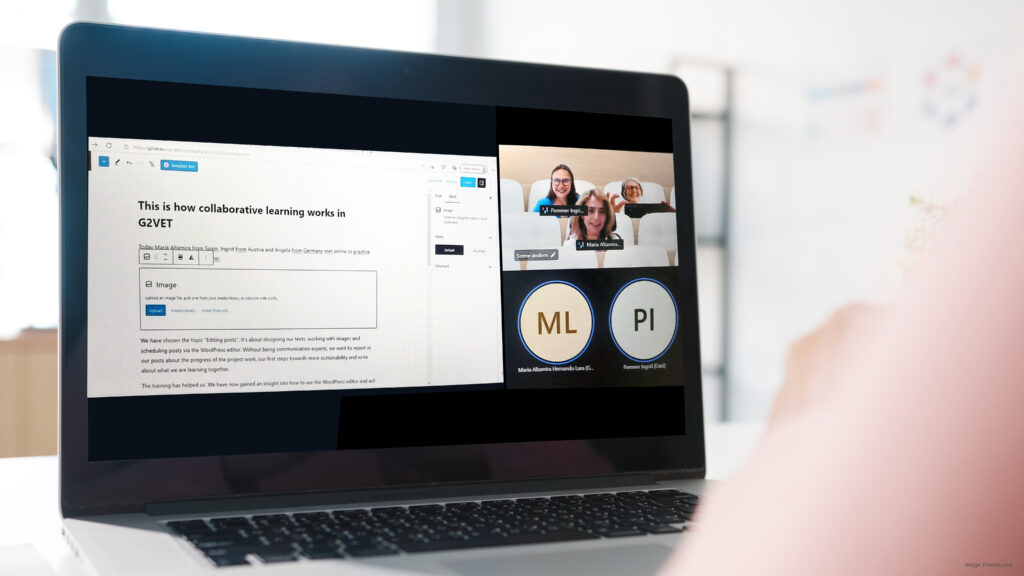 Today María Altamira from Spain, Ingrid from Austria and Angela from Germany met online to practice working with WordPress together.
We have chosen the topic "Editing posts". It's about designing our texts, working with images and scheduling posts via the WordPress editor. Without being communication experts, we want to report in our posts about the progress of the project work, our first steps towards more sustainability and write about what we are learning together.
The training has helped us. We have now gained an insight into how to use the WordPress editor and will be putting our posts on the blog in the coming weeks.
For our training we used the video conferencing app MS Teams.  And this immediately raises the question of how energy and data consumption looks for online applications. How does online work look like with regard to energy and data consumption in order to be sustainable? We are pursuing this question and will report on it in the coming weeks.
Do you have any experiences? Then share them with us.