Impulse givers and followers wanted on the way to a green work culture!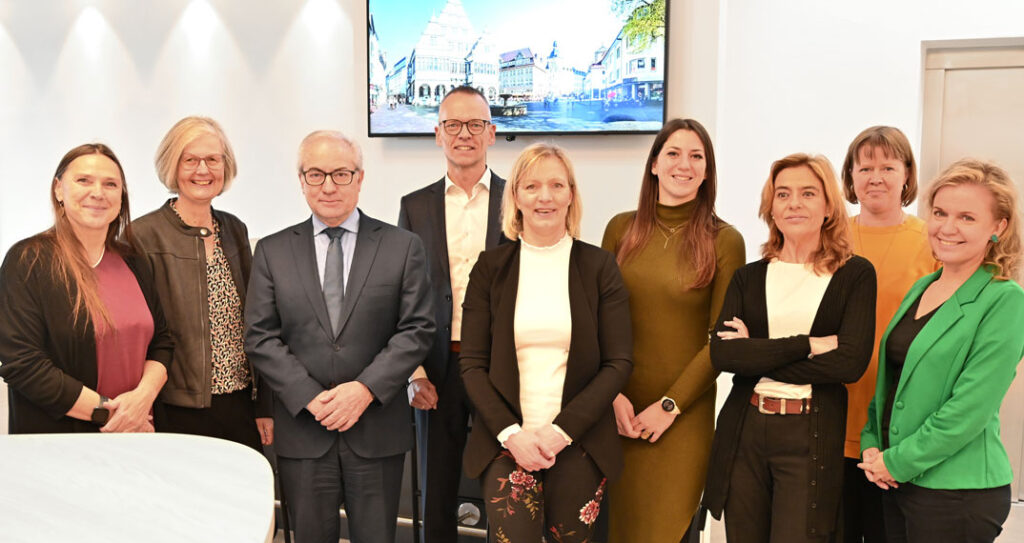 Behind the scenes, discussions are in full swing. With the launch of our "G2VET" project in January 2023, we now on the way to advance the topic of "Sustainable Thinking and Action in Educational Enterprises". We want to build a community of interested and committed people from our educational institutions who will consider with us how we can integrate sustainability into our thinking and actions. To this end, we would like to bring you on board.
We are Tanja and Leena from Finland, Ingrid from Austria, Marià Altamira and the General Director for Vocational Training and Special Regime of JCYL from Spain and Angela from Germany. We are the core team behind "G2VET". We are teachers, project workers and education coordinators in our institutions. But above all, we are non-stop learners, new-experience-lovers, solution finders, networkers, impulse givers and takers – and nature lovers.
As a project consortium, we want to learn together with you!
We are aware that as employees of educational institutions, we have a special role to play in the education of future-oriented thinking and acting. And this is not possible without considering climate protection and sustainability.
But how consciously should each of us act to make a personal contribution to a more climate-friendly, liveable life?
Your answers are needed
We spend a large part of our lives at work. So, the first question we ask ourselves is which small measures can also be implemented in the workplace. Can we use this approach to make the work culture in our companies "greener"? Can we also become role models for our learners?
But we also ask ourselves what sustainable education should look like and how it can be integrated into the vocational training context.
We want to exchange and network with you on these questions, trying things out and we are looking forward to your ideas and impulses.
Concerns arise
But now, as we dive deeper into the subject, concerns arise. How do we find an open ear for the topics among our colleagues without talking about things that many people have become aware of since the energy crisis struck? Can it be a way to define challenges and try them out on our own?
Only together can it be successful
Be part of it! Communicate your thoughts and suggestions to us. Tell us about your experiences. Share good practice with us.